Spring break rolls around every year for students in American universities. It's a one-week celebration, where most college students choose to consume copious amounts of alcohol. Numerous movies get produced, with shady acting and questionable direction. I'm looking DIRECTLY at you, Spring Breakers.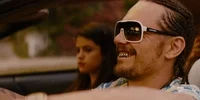 My friend Steve and I have a passion for traveling. We had discussed traveling together on multiple occasions, but had never been able to align our schedules. Last year, I had traveled to Barcelona for Spring break so I needed to do something just as cool. I suggested Riga, Latvia. He said, "NO" and responded with Mexico. I mentioned that he had already traveled to Mexico three times just last year. This time, let's opt for something different.
So we looked on the map and searched airline prices. We found Colombia to be the cheapest, and we were both intrigued. After debating about it for two weeks, we settled and bought our tickets to Bogota, Colombia. Glad I made some promises to myself, because we had no idea that our hearts would be stolen. This trip only increased in giving me fuel for the future.
Colombia is notoriously famous for being the operating base of Pablo Escobar, a man who built a criminal empire and held the title 'King of Cocaine'. When I first mentioned visiting Colombia to my family, they all worried that there was too much violence in the country. It's something that gets perpetuated through the media. There's violence throughout the world, and it's unavoidable. If you constantly live in fear, you really won't progress.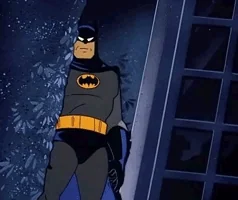 But if you go to Colombia now, it's hard to believe that this beautiful country was once considered the "Murder Capital of the World". The valleys, the hills, the scenery. It's surreal to take in, almost as if it's a dream. The city of Medellin was perched carefully, at the center of great hills that can appear as mountains. You can see the houses, slowly cascading down the slope of a hill. Of course, there are locations in a Colombia where a traveler probably shouldn't go alone. (Common sense is an actual thing, please use it.)
The country has struggled to rebuild itself, and there's an immense amount of beauty. The locals will stare at you, in absolute wonder about the tourists who visit their country. They'll start speaking to you in Spanish, while you respond in English. Neither of you understands the other, but you'll surely understand the giant smiles and excited hand gestures. (Google Translate is your friend.)
Steve and I landed in Bogota, Colombia. Chances are that if you visit the country, this will be your first stop. Bogota is the biggest city in Colombia, and the third-most populated city in South America. Temperatures don't fluctuate, but you have 'rainy' and 'dry' seasons.
In Bogota, you can find the art works of Fernando Botero, a famous Colombia artist. He's an interesting artist that often blurs the lines of proportions. You'll notice what I mean when you decide to Google him. All manner of ex-pats from various countries live in Bogota, and it exists as a functioning metropolitan with numerous businesses. People come here for work year-round, with the weekdays often spent indoors.
When I arrived in Bogota, I had chosen a shady hostel without doing too much research. I managed to croak out a few Spanish sentences while exhausted from from flight, and asked for a private room. Once escorted to the room, I immediately plopped into bed. Have you ever been electrocuted while sleeping? Because that's what happened to me. As I tossed and turned, the blanket I was given held enough static electricity to shock me awake multiple times throughout the night. Once Steve arrived, we immediately switched to a different hostel.
La Selina Candelaria is a beautiful hostel located in the financial district of Bogota. It's conveniently located to all your needs, and it's easy to find. Not to mention the great amount of security. This is a great home base, and Uber is affordable to all the nearby destinations. After a night out of heavy tequila drinking, we went to climb Monserrate. Oh, we also did yoga because Steve likes it. I did not.
PRO TIP: Don't go climbing when you're not used to the altitude and dealing with dehydration/hangover. It will not go well.
After a brief stop in Bogota, we booked a flight to Cartagena and secured a nice AirBnB. Our plan was to go there, spend maybe 2 nights, and then work our way down. Our plan miserably failed. We left our friend's hostel that was supposed to be a 20-30 minute drive to the airport. What was supposed to be a short drive to the airport, ended up taking 2-ish hours because of traffic and rain. We missed check-in.
Steve and I stared at each other. We had just lost $200 so easily. This wasn't planned. So Steve convinced me to skip Cartagena, and head straight towards Medellin. It was considered a beautiful city. I was hesitant at first, but acquiesced. Because honestly, what other option did we have?
Turned out to be the best decision of the entire trip.
We arrived in Medellin late and settled into bed. The next morning, we woke up and met some new friends! We exchanged pleasantries and numbers. Once the day went on, Steve and I caught a tour. The new friends suggested visiting Guatape, a small resort town located east of Medellin.
So I ditched Steve. He wanted to stay and party in Medellin. I joined these random people and went out to explore. And it was breathtaking. From La Piedra to the lake encapsulating the nearby area. The sheer beautiful scenery and roads were breathtaking to behold.
I stayed at an awesome hostel with beautiful views while I chowed down breakfast. We explored the small shops and talked with the locals. Climbed a giant rock in the rain, with drunk Jenga as the evening moves. Fell down a waterfall. Saw Pablo Escobar's house (even the burned down looking one). Flirt with a Colombian girl. Walked around searching for a motorcycle, then horses. Spoke with a Tuk-tuk driver in Spanish while my new friend Nik sat quietly because he didn't understand. (The Tuk-tuk driver asked me if it was alright if he could pick up his daughter from school on our trip.) None of this was in order.
When I returned, Steve and I had extraordinary laughs. The scary part about traveling is the people you meet, who form lasting impressions on you. People from different parts of the world, with absolutely different customs. Some will hug you the first second they see you. Others will kiss you lightly on the cheek. Colombian mamis will take pictures of you to show their friends because they think you're tall, dark, and handsome *wink*. And some have no problem taking off their clothes in front of you, because it's just not sexual to them. (Meanwhile, I'm trying not to make eye contact and turning around to look at my phone.)
The world's a wild place. Colombia only made it wilder. I highly recommend it, and hopefully the pictures sway you.